Happy Mother's Day to all of you lovely moms out there!
And especially to these three lovely ladies...
Motorcycle Mom...
Mother Medicine...
And Mother-in-Law Gymrat!
I love you all SO much and hope you have a fabulous Mother's Day!
I also apologize for being poor and not being able to spend the country's estimated average of $152.00 on you.
Anywho...
It's SUNDAY!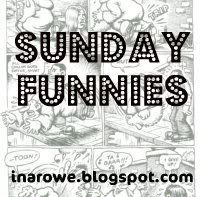 Join in on the fun and link-up below!