Welcome to the Sunday Funnies!

Hunter Husband and I are heading out to The Land of No Man (or cell phone service) for a little camping fun for the next two days. I'm going to take the opportunity to relax-to-the-max and enjoy some uninterrupted time with my man!

I hope everyone is having a fun and safe Memorial Day Weekend!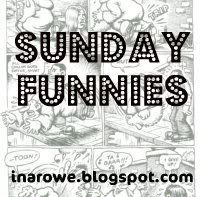 Come link-up and share some laughs!